"Live as if you were to die tomorrow.
Learn as if you were to live forever."
- Mahatma Gandhi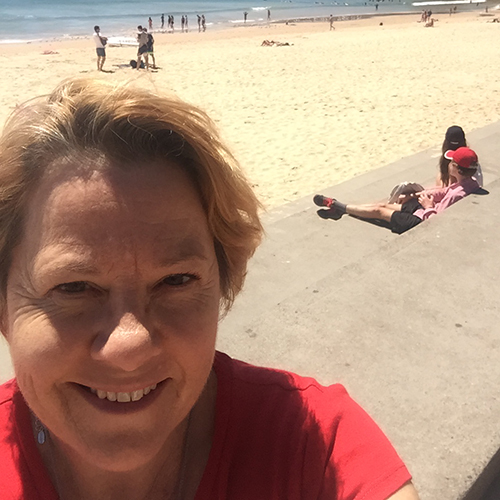 SYDNEY TOUR GUIDE
'A lady who likes to catch her own dinner'
Louise is an expert on Sydney's North Shore, but is also a great all-rounder and has been guiding in Sydney for many years.  She is qualified and licensed as a professional driver so she really knows Sydney intricately, but still prefers to walk and talk her way around town. Louise loves anywhere on the water, and in fact lived on the Gold Coast for a while but she eventually came to her senses and returned to Sydney. Her favourite spot on Sydney Harbour is Balmoral Beach, and she also loves the great views across the harbour to the city from the lower North Shore, where she lives.