"Live as if you were to die tomorrow.
Learn as if you were to live forever."
- Mahatma Gandhi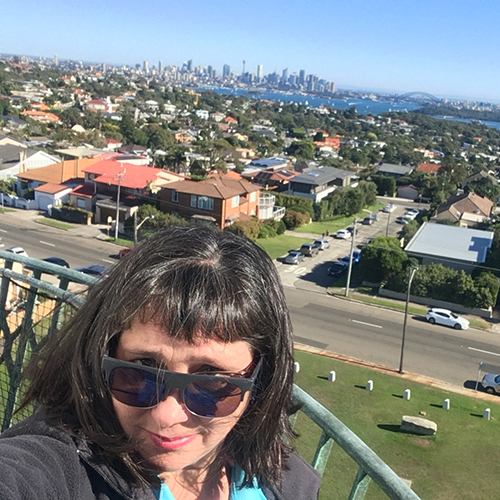 TOUR GUIDE EXTRAORDINAIRE
'Theatre, drama and outdoor performance meets tour guide'
Karyn is a hard act to follow. Sorry, that's terrible. Seriously though Karyn's background is quite unique, as she also works in drama, not just teaching drama to school students but she also designs and directs the performances! So she naturally brings her own style to her tour guiding, and a sense of humour is required!
Karyn is Sydney through and through, born on the Northern Beaches, and still lives on Sydney's North Shore.
She first fell in love with history after visiting England, and has also spent a year living on Norfolk Island, which is a place that is so important and connected to the history of Australia. While living on Norfolk Island she participated in the Theatre Festival, and won the Trans-Tasman Dramatic Actor of the year award.
"I love the freedom to roam in Sydney, and admire both its natural and man-made beauty. Every inch of it has a story to tell, and you can touch the history, walk through it and feel a part of it. People watching is also an interesting way to pass the time."