"Live as if you were to die tomorrow.
Learn as if you were to live forever."
- Mahatma Gandhi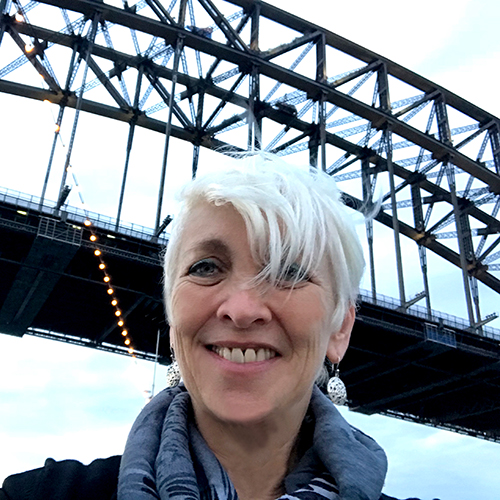 Sydney Guida Turistica
'Give me at least two lifetimes to see and do everything I love about Sydney!'
Meet Elda, Sydney born and bred to Italian parents, she has explored nearly all of the great cities and sights within Australia, and has also travelled to many exotic locations around the world, and of course has traced her family roots back in Italy. She loves Sydney and particularly enjoys its beautiful harbour and beaches, the natural bushland and landscape so close to the city combined with all the entertainment, cuisine, multiculturalism and diversity… in fact Elda once told me she will need two lifetimes to see and do everything she loves about Sydney! Her interests in art, architecture, culture and history amongst other things are paired perfectly with her love of walking, which bring her hobbies and passions into her work – she truly loves her job!
"Sydney is such a safe, clean and physically beautiful place to live and work in. I love doing walking tours of The Rocks because there are so many nooks and crannies and interesting stories to tell of the people that lived and struggled here. Sydney always gives a lot of pleasure to visitors, especially Sydney Harbour, the bridge, Opera House, and Darling Harbour. The natural environment is so accessible and you can simply walk to the most interesting places…"
Elda's qualifications include Cert IV in Tourism (guiding), Diploma of Event Management, she is a professional and committee member of the IATG, and also a professional member of the Women in Tourism International Alliance. Elda also works as a host and guide at the City of Parramatta Heritage and Visitor Information Centre.