"Live as if you were to die tomorrow.
Learn as if you were to live forever."
- Mahatma Gandhi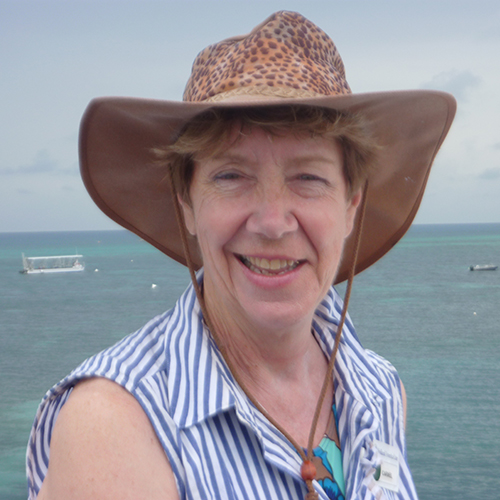 LOVES TO LUNCH
'I never tire of being in Sydney, or helping others to enjoy it'
Carmel comes from a country town called Inverell, which is in the rolling green hills of northern NSW, not far from the Queensland border. For most of her life she has lived in various suburbs around inner Sydney, which automatically makes her a coffee aficionado. Prior to becoming a qualified tour guide, Carmel pursued an interesting career as a solicitor, and was also a lecturer at the College of Law. Her current interests besides tour guiding include "lunching", yoga, vegetable gardening, and she also takes great satisfaction and reward from her duties as a Civil Marriage Celebrant, something she considers to be a huge privilege.
Her favourite things about Sydney are the scenic delights, culture, festivals, coffee…. and finds it hard to beat our beautiful Sydney Harbour, continually vibrant, sparkling and glorious no matter the weather. She particularly enjoys showing guests around town on foot, to find all those hidden gems which you could never see from a coach. Carmel's walks are both vivid, and entertaining.
"I find both Sydney's European and Aboriginal history and culture fascinating, and I love to share this with visitors as I show them around town. And the history doesn't only reside in The Rocks; it's all throughout Sydney and surrounding areas. I never tire of being in Sydney, or helping others to enjoy it."