"Live as if you were to die tomorrow.
Learn as if you were to live forever."
- Mahatma Gandhi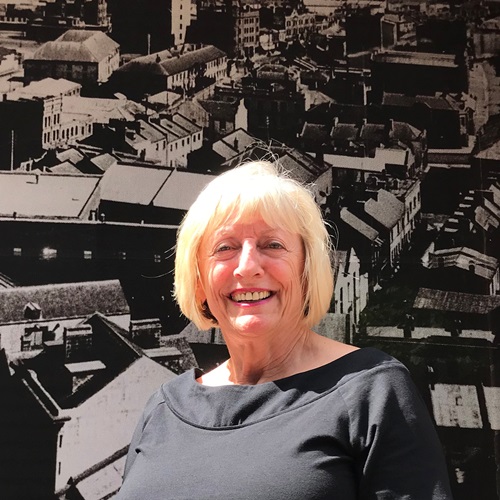 A Storyteller
'As she speaks, a quiet hush falls over the audience'
Ann is totally in love with Sydney – its intriguing history, with fantastic stories, amazing architecture and fascinating people. Sydney is full of stories, and Ann's tours are the master manuscript to the text of the city. A hush will always fall across the crowd as she describes a scene, the places in history and people that bring it to life.
A good tour guide can get you to out of the way places that you wouldn't find on your own, but a great tour guide like Ann can bring you back to the landmarks and help you really understand them and see them as if for the first time.
"Our city is the legacy of the Aboriginal tribes and then the people from all over the world who have made it their home today – a city of contrasts."
Born in Germany but raised in Sydney, Ann speaks German fluently and has extensive tour guiding qualifications and experience. It is written in tour guiding folklore that Ann was previously the chairperson of the Institute of Australian Tour Guides, and in fact she still roams the corridors there on the interview panel for assessing professional tour guides.